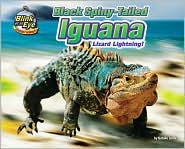 by Natalie Lunis
Blink of an Eye: Superfast Animals series
Bearport Publishing
978-1-936087-91-4
Review copy from publisher.
Yes, okay, it has been a while. We took a small, unplanned break - of two weeks! In between out of town guests and birthdays and relatives in the hospital, we were still reading, but we devoted some time to series we needed to catch up on - the Eldest series is great, but the internet world really doesn't need one more review of them!
Now it's time to dive into some of the shiny new books that have been beckoning to us from the corners of our desk. This first one we found fascinating because, let's face it, turtles are not thought of as terribly fast. Oh, we can scoot along pretty quickly if we want to, on land or in water, but we prefer to take our time or just hang around under the heat lamp, not moving at all. At any rate, we will never be any match for a greyhound or a cheetah!
This entry in the series is at least another reptile - the fastest reptile in the world! Black spiny-tailed iguanas can run almost 22 miles an hour; faster than most people, and much faster than the alligators they are sometimes mistaken for. They are big guys, up to four feet long! They don't need to chase their food (plants), but they do need to run to escape their predators. Personally, we think anything that big and tough-looking should need to run from anyone.
Many other interesting facts are presented in a kid-friendly (think upper elementary) manner. Each two-page spread has a few paragraphs of information with smaller pictures/charts/graphs opposite a larger, close-up photo. The photographs are very clear and attractive. The back includes an illustrated glossary, an index, and an internet link to find more information.
These look like they will be a great addition to the shelves, and we plan to order the rest of the series.