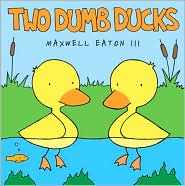 978-0-375-84576-5
Random House
Review copy from publisher.
Steve and Carl are ducks. Steve likes cans. Carl likes socks. And WE LOVE Steve and Carl! We want to live in their pond and be their best friends. We also want to read more about them, and soon! Give this one (and what we hope will be some companion books) to fans of Dunrea's Gossie and Gertie books, or Mo Willems' Elephant and Piggie. Yes, they are just that cute!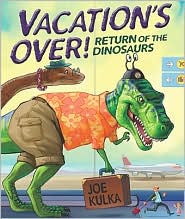 Carolrhoda Books
978-0-7613-5212-9
Review copy from publisher.
Oops! Toss out all those theories about how dinosaurs became extinct - turns out they were just on an interstellar cruise! Now they are back, and you would not believe the laundry that has piled up. Things have changed a bit while they have been gone, though - fun to brainstorm with your little ones how a brontosaurus or two would fit back into your neighborhood!